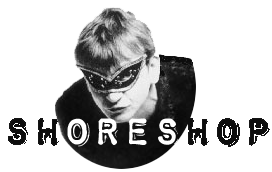 ---
From the sleeve notes of the double L.P. 'The Story of British Independent Music 1978'(IBM LP 78) which contains 'Bingo Masters Breakout'
The Fall's first London show saw them supporting The Buzzcocks at the newly opened Vortex Club in Wardour Street on Independence Day. Through a barrage of bottles and abuse a wiry Mark E. Smith blurted classic lines like 'Yeah yeah industrial estate', and another twist to the punk tale was squeezed. 'Bingo" comes from an early E.P., a platter that makes it hard to believe that they would eventually have chart hits'.
When Tim Burgess of The Charlatans appeared in NME's Rebellious Jukebox his NUMBER ONE choice was 'The Classical' saying that he bought 'Hex Enduction Hour' the day it came out and that 'The Classical' made him 'feel like going out into the street and kicking a dog or something'. 'We are the obligatory niggers', makes perfect sense to me, he said.
This piece also appeared in NME' Rebellious Jukebox (sorry I can't re-call the featured artist). I just have a cut out. Here goes…
The Fall
"Totally Wired"
FOR paranoiacs everywhere. I remember buying this after I'd heard it on John Peel, lying under the covers, as you do. Although I didn' t understand the implications of it for a few years. Mark E. Smith is without a doubt a great man, and a superb lyricist. I also love 'Leave The Capital' - it has great, depressing snatches of boring urban London life. What a great man."
May have been one of Gallon Drunk???
Scraping the barrel
When Roddy Frame was asked in an interview what Fall song he'd like to cover he replied 'English Scheme'
The Fall get a mention in The sleeve notes of The Sisters of Mercy Compilation LP 'Some Girls Wander By Mistake' ,
'Cynicism and white bread' - Justinne Frischmann quoted this from MES (Smith's reply when asked in an interview what he missed most about Britain) focusing on her disillusionment with Britain in an NME interview. She had contemplated moving to Sydney at the time.
Luke Haines of The Auteurs/Black Box Recorder listed Totale's Turns (it's now or never) when featuring in NME's Rebellious Jukebox., noting that 'everbody else hated them at the time.
When NME gave away a free pack of cards feat. famous rock musicians in the mid-90's, MES appeared as The Joker (from a Steve Double photograph)
---
< Main | News | History | Disco | Record | Live | Articles | Blah | Me | Links >